Not All eFoils Are Created Equal
Let's look beneath the surface to see what sets Fliteboard apart from other eFoil products on the market. We've made a general overall comparison from the user perspective in our previous post. Bellow you can read a detailed technical benchmarking.
When it comes to efficiency, every millimeter counts!
Fliteboard Hydrodynamics
Fliteboard patented eFoil propulsion system has numerous key advantages over other systems.
Water is 784 times denser then air, making hydrodynamic perfection crucial in optimising performance. That's why Fliteboard integrated their motor into their patented unibody design. And at just 60mm they boast the smallest motor diameter on the market. These two innovations reduce the wetted surface area, which has a dramatic impact on efficiency, resulting in longer run time, faster speed, further distance and simply more magic.
The picture on the side is of another eFoil systems showing increased drag and instability. Notice how the propeller and the wing are not aligned.
The world's smoothest riding electric hydrofoil.
eFoil's Pivoting Momentum
Integrating the motor inside the fuselage puts the motor thrust on the same plane as the drag from the front wing (alternate designs that attach the motor further up the hydrofoil mast introduce competing forces that result in instability). Fliteboard's patented unibody design results in the most balanced and responsive electric hydrofoil in the market, which means you can learn more easily, explore further, ride faster, or have the ultimate pitch control on a wave face.
Ride higher without breaching.
eFoil Mast Length
Another advantage of integrating the motor into the fuselage is that you have a longer effective mast to ride higher. This allows more extreme and powerful turns as well as giving more flexibility in learning, or across choppy water.
While other electric hydrofoils reuse wings designed for other types of crafts, Fliteboard worked with talented Naval Architects with world-leading expertise in hydrofoil design (think America's Cup) to design the world's first wings specifically created for an electric hydrofoil. Our wings use complex parametrically designed geometry tailored to the unique characteristics of electric-powered flight.
Fliteboard keeps its cool!
Cooling Technology
Larger electric motors generate heat. Competitors typically use water cooling tubes that can become blocked or cause leaks. Flipboard's patented Flitebox system uses the thermal conductivity of aircraft-grade aluminum mast to very efficiently cool motor and power electronics. It's 100% reliable and maintenance-free.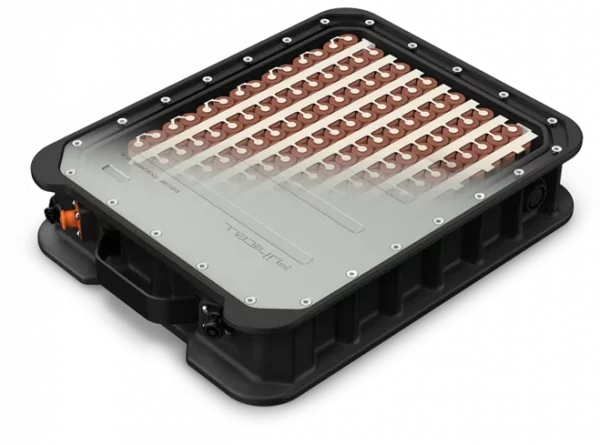 Power
Fliteboard's Flitecell battery excels!
The Flitecell Explore battery consists of 196 of the best cells available. These high-discharge cells cost twice the price of competing cells and allow Fliteboard to guarantee even heavier riders can push their boards hard. This is safely housed together with our proprietary Battery Management System in the most durable battery case in the market, complete with water indicator and other unique innovations.